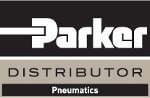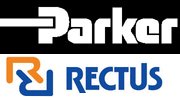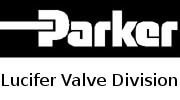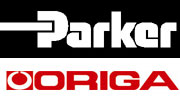 Cookie policy information.
This Cookie Policy explains what cookies are and how we use them. You should read it carefully to understand: what cookies are, how we use them, what types of cookies we use, the information we collect through cookies and how that information is used, and how to control your cookie preferences. For more information about how we use, store, and keep safe your personal information, see our Privacy Policy.
You can change or revoke your consent at any time by using the Manage Consent button.
Learn more about who we are, how you can contact us, and how we handle personal information in our Privacy Policy.
Your consent applies to the following domains: sosidee.com
What are cookies?
A cookie is a small text file that is stored on the device being used at the time a website is visited by a user. The text stores information that the site is able to read when it is consulted at a later time. Some of these cookies are necessary for the site to function properly, while others are useful to the visitor because they can securely store, for example, user name or language settings. The advantage of having cookies installed on your pc is that you no longer need to fill in the same information each time you want to access a previously visited site.
How do we use cookies?
Like most online services, our Web site uses proprietary and third-party cookies for a variety of purposes. Proprietary cookies are mostly necessary for the proper functioning of the Web site and do not collect any data that can identify you.
Third-party cookies on our Web site are used primarily to understand Web site performance, how you interact with our Web site, keep our services secure, provide advertisements relevant to you, and to provide you with a better user experience by helping to expedite your future interactions with our site.
What types of cookies do we use?
The cookies used on our Web site are grouped into the following categories.
The following list details the cookies used on our website.
Cookie
Description
Necessary
CookieLawInfoConsent
Records the default button state of the corresponding category & the status of CCPA. It works only in coordination with the primary cookie.
cookielawinfo-checkbox-advertisement
Set by the GDPR Cookie Consent plugin, this cookie is used to record the user consent for the cookies in the "Advertisement" category .
elementor
This cookie is used by the website's WordPress theme. It allows the website owner to implement or change the website's content in real-time.
ak_bmsc
This cookie is used by Akamai to optimize site security by distinguishing between humans and bots
ASP.NET_SessionId
Issued by Microsoft's ASP.NET Application, this cookie stores session data during a user's website visit.
cookielawinfo-checkbox-performance
This cookie is set by GDPR Cookie Consent plugin. The cookie is used to store the user consent for the cookies in the "Performance" category.
viewed_cookie_policy
The cookie is set by the GDPR Cookie Consent plugin and is used to store whether or not user has consented to the use of cookies. It does not store any personal data.
cookielawinfo-checkbox-necessary
This cookie is set by GDPR Cookie Consent plugin. The cookies is used to store the user consent for the cookies in the "Necessary" category.
cookielawinfo-checkbox-analytics
This cookie is set by GDPR Cookie Consent plugin. The cookie is used to store the user consent for the cookies in the category "Analytics".
cookielawinfo-checkbox-functional
The cookie is set by GDPR cookie consent to record the user consent for the cookies in the category "Functional".
cookielawinfo-checkbox-others
This cookie is set by GDPR Cookie Consent plugin. The cookie is used to store the user consent for the cookies in the category "Other.
Performance
SRM_B
Used by Microsoft Advertising as a unique ID for visitors.
Analytics
_gid
Installed by Google Analytics, _gid cookie stores information on how visitors use a website, while also creating an analytics report of the website's performance. Some of the data that are collected include the number of visitors, their source, and the pages they visit anonymously.
_gat_UA-35217179-62
A variation of the _gat cookie set by Google Analytics and Google Tag Manager to allow website owners to track visitor behavior and measure site performance. The pattern element in the name contains the unique identity number of the account or website it relates to.
_ga_G2H2ZM150K
This cookie is installed by Google Analytics.
CONSENT
YouTube sets this cookie via embedded youtube-videos and registers anonymous statistical data.
_ga
The _ga cookie, installed by Google Analytics, calculates visitor, session and campaign data and also keeps track of site usage for the site's analytics report. The cookie stores information anonymously and assigns a randomly generated number to recognize unique visitors.
Advertisement
ANONCHK
The ANONCHK cookie, set by Bing, is used to store a user's session ID and also verify the clicks from ads on the Bing search engine. The cookie helps in reporting and personalization as well.
YSC
YSC cookie is set by Youtube and is used to track the views of embedded videos on Youtube pages.
VISITOR_INFO1_LIVE
A cookie set by YouTube to measure bandwidth that determines whether the user gets the new or old player interface.
MUID
Bing sets this cookie to recognize unique web browsers visiting Microsoft sites. This cookie is used for advertising, site analytics, and other operations.
Others
bm_mi
No description available.
WT_FPC
No description available.
_clck
No description
_clsk
No description
CLID
No description
SM
No description available.
How can I control my cookie preferences?
You can manage your cookie preferences by clicking on the "Settings" button and enabling or disabling the categories of cookies in the popup according to your preferences.
If you wish to change your preferences at a later time, you can click on the "Cookie Policy" link. This will display the consent notice again allowing you to change your preferences or withdraw your consent completely.
Also, if you wish, many browsers provide different methods to block and/or delete cookies used by websites. You can change your browser settings to block/delete cookies. To learn more about how to manage and delete cookies, visit the following sites: